Where Style Meets Playful Imagination!
Step into a world of whimsy and wonder with our captivating kids' clothing collection. Designed to ignite young imaginations and celebrate their unique personalities, each piece tells a story of adventure and self-expression. Whether they're exploring new horizons or creating fantastical tales in the backyard, our outfits ensure that kids feel confident and comfortable in their skin.
Discover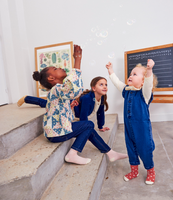 BACK TO SCHOOL COLLECTION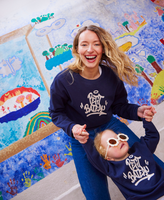 Crafting Dreams Together:
Where Style Meets Playful Imagination!
Immerse yourself in a realm where creativity and fashion intertwine. Our collection celebrates the magic of artistic togetherness, inviting children and women to embark on a journey of self-expression through clothing. From vibrant patterns that echo the hues of a shared canvas to designs that ignite the spark of imagination, each piece is a testament to the beauty of creating together. Whether it's a mother and daughter bringing their visions to life or friends discovering the joy of wearable art, our collection is a tribute to the bonds formed over brushes and threads. Let your clothing become a canvas, and let the colors of togetherness weave a story that's uniquely yours. Join us in celebrating the artistry of relationships, where every outfit tells a tale of shared inspiration and creative connection.



Discover
BABY AND CHILDREN'S CLOTHING AND UNDERWEAR
Petit Bateau, the go to in underwear and children's clothing,invites youto browse its online collections for birth,its quality baby and children's clothing, which accompany girls and boysin all their activities. The brand also offers its women's and men's collection,which revisits Petit Bateau basics in a contemporary and fun way!
SHOP BABY
ORGANIC COTTON
Let's do our part in preserving the soil, biodiversity, farmers' health and optimise water – organic cotton is an environmental choice.
Did you know?
Only 1% of the world's surface area is organically farmed. We had to find the best quality cotton from just this 1%!
SHOP ORGANIC COTTON
LIBERTY
OUR IDENTITY IS IN LIBERTY!
Creative like our vision of childhood, Petit Bateau is a brand that provides freedom to move!
QUALITY
WE'RE PROUD OF OUR QUALITY!
Petit Bateau has a unique quality culture.
DURABILITY
DURABILITY IS A NECESSITY!
For almost 130 years, Petit Bateau has been campaigning for clothing that can withstand the passage of time.